Preregistration is now closed. Come to WeeM and register at the door. M‑Letter

and Program Book

are now available.
Program Details*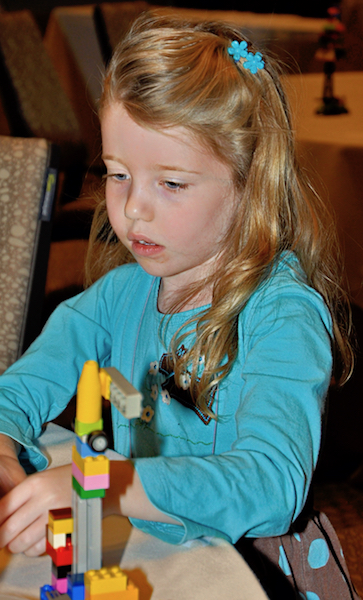 Lego Improv
Title
Lego Improv
Description
With a cup full of Lego pieces, try to create something unique and wonderful.
Presenter's Name
Clyde Forrester
Presenter's Bio
Clyde Forrester has been a Mensan for over 30 years. He comes from a long line of tinkerers and ne'er-do-well musicians which led him to gravitate toward music, computers, and Lego.
Tentative Date Time
Saturday, October 27th at 1:30 PM
*Note: The information above is a draft provided by the presenter and may be different in the WeeM Booklet.
---
Deadlines
Registration - The deadline (October 12

th

) for advanced registration has expired. Join the fun at WeeM and register at the door if you haven't preregistered.
Excursions - The sign-up deadline for the Excursions was October 19

th

.

Vendor space

- The deadline to submit the contract was October 12

th

.

Lodging

- The deadline (October 7

th

) for the WeeM rate has expired.
Volunteer Now! Get involved and become a star. We have a great WeeM every year due to the many of you who sign up to help out for a few hours or more.
Follow WeeM on Facebook and Twitter