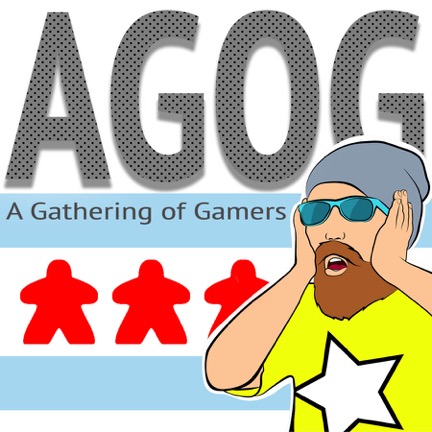 A Gathering of Gamers (AGOG)
The Contacts:
Questions? E-mail the AGOG Chairs Casey C., Jon & Karen G., and Oriel M.
The Directions:
AGOG and the January Monthly Gathering will be held at the Westin-Chicago North Shore Hotel at 601 North Milwaukee Avenue in Wheeling. The hotel is lo­cated on the east side of Milwaukee and the main entrance is at the intersection of Milwaukee Avenue and Wolf Road (just south of Lake-Cook and north of Dundee Road).
The rooms facing east enjoy a great view of the Forest Preserves. The hotel is lo­cated just west of the Des Plaines River and is steps away from the Des Plaines River Trail leading into the Potawatomi Woods Forest Preserve.
There's plenty of free parking both on the north and the south side of the hotel. The south lot is closer to the meeting rooms.
The hotel offers a shuttle service from the nearby METRA stations . Please call them well in advance to arrange a pickup.
The Meals and Refreshments:
The following will be provided:
Friday: Dinner

Saturday: Breakfast, Lunch, and Dinner

Sunday: Brunch

Around the Clock: Snacks, Beverages, etc.
The Past:
Check out the photos from AGOG 2020, 2019, 2018, 2017, 2016, 2015, 2014, 2013, 2012, 2011, or 2010.
---
*
Check out our
list of games
(which is missing a couple of oldies for which the BoardGameGeek has no entry) but we have over 375 games!
Thanks for being our 950th visitor to AGOG.