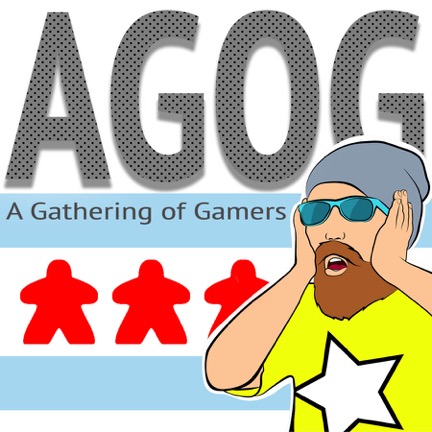 A Gathering of Gamers (AGOG)
The 2019 Dates: ‡
Start: Friday, January 25th at 3 pm
End: Sunday, January 27th at 3 pm

The AGOG Details:
Join us for a relaxing weekend of games and hospitality. Bigger than a house party, smaller than an RG; just hundreds of Chicago Area Mensa's games, plenty of tables, and well over a hundred friendly, albeit competitive, players. At AGOG, you can play all your favorite board and card games*, including Euro/German games as well as party games and classics, or bring your own to share with friends. Food and non-alcoholic beverages are provided throughout the weekend.
The Leadership Development Workshop Details:
On Friday, January 25th, Chicago Area Mensa will be hosting a Leadership Development Workshop (LDW). This event is geared towards those who already volunteer with Mensa and those who'd like to get involved. This all day workshop will start at 8:30 in the morning and run until about 6 PM. We'll have a fabulous keynote speaker. Get all the details by tapping/clicking here. There is no onsite registration
The Registration Rates & Deadlines†:

Adults (18 and over):
$55 through Saturday, Dec. 15th
$60 through Tuesday, Jan. 15th
$70 at the door
Youth (9 to 17):
$35 through Saturday, Dec. 15th
$40 through Tuesday, Jan. 15th
$50 at the door
Child (8 and under):
Free with Parental Supervision
(Please note that baby-sitting will not be offered)
---
Non-members: add $5 to the rates above.

† Payment must be received by deadline to qualify for discount
Age as of Friday, Jan. 25, 2019
Includes admission to the Monthly Gathering on Saturday evening.
Unaccompanied youths 12-17 must have a parent/guardian present at registration to sign the appropriate form.
$5 with AGOG Registration or if Steering Committee Member through Tuesday, Jan. 15th
$10 without AGOG Registration through Tuesday, Jan. 15th
---
§ There is no onsite registration for the LDW!

Preregistration is now closed. However, you can still register at the door for AGOG — cash or check only. So please come join us.

Refunds – Cancellation and refund requests must have been received by Tuesday, January 15th. Cancellation and refund requests received after that date will be reviewed on a case-by-case basis, based on circumstance and event viability.
The Hotel Rates:
Rooms at the Westin North Shore Hotel

were available for a discounted rate of $89 per night through January 11th.
Call 1.847.777.6500

and ask the hotel to book a room for the "Chicago Area Mensa A Gathering of Gamers (AGOG)" group rate, but if you're calling after January 11th don't expect them to give you a discount. If you have any issues, please contact our Hotel Liaison

.
The Saturday Program:
Pub-Style Team Trivia Challenge with Kenya H.
The Contacts:
Questions? Post them on Facebook

or e-mail

the AGOG Chairs Casey C. and Jon & Karen G. You can also sign up for the AGOG-Notify mailing list

to get e‑mail updates (no more than one a month, except during the 30 days prior to AGOG). To remove yourself from the list, just tap/click on the same link and follow the instructions.
The Directions:
AGOG and the January Monthly Gathering will be held at the Westin-Chicago North Shore Hotel at 601 North Milwaukee Avenue in Wheeling. The hotel is located on the east side of Milwaukee and the main entrance is at the intersection of Milwaukee Avenue and Wolf Road (just south of Lake-Cook and north of Dundee Road).

The rooms facing east enjoy a great view of the Forest Preserves. The hotel is located just west of the Des Plaines River and is steps away from the Des Plaines River Trail leading into the Potawatomi Woods Forest Preserve.

There's plenty of free parking both on the north and the south side of the hotel. The south lot is closer to the meeting rooms.

The hotel offers a shuttle service from the nearby METRA stations. Please call them well in advance to arrange a pickup.
The Meals and Refreshments:
The following will be provided:
Friday: Dinner

Saturday: Breakfast, Lunch, and Dinner

Sunday: Brunch

Around the Clock: Snacks, Beverages, etc.
The Past:
Check out the photos from AGOG 2018, 2017, 2016, 2015, 2014, 2013, 2012, 2011 or 2010.
---
| | |
| --- | --- |
| ‡ | The dates have been confirmed. The Monthly Gathering and AGOG are on the same weekend. |
| * | Check out our list of games (which is missing a couple of oldies for which the BoardGameGeek has no entry) but we have over 375 games! |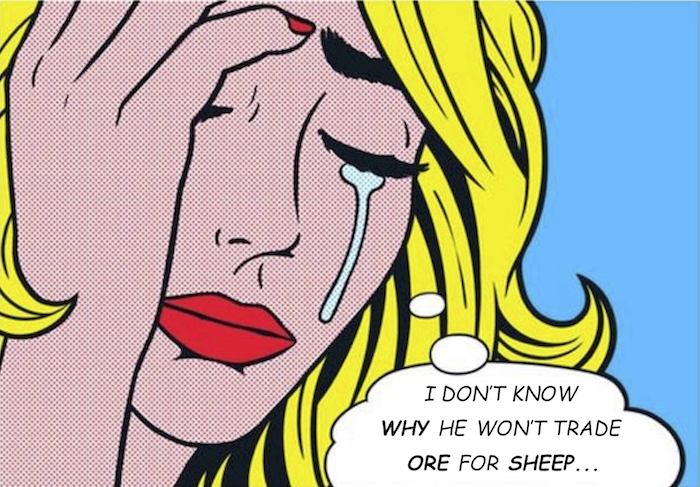 (she won anyway)
Thanks for being our 1,681st visitor to AGOG.