Our Mission
Chicago Area Mensa is a welcoming organization that provides a framework for intelligent individuals to discover like-minded people and pursue common interests in order to build a social community.
Join us!
One out of every fifty people qualifies for Mensa…
Are you the one?
Mensans come from all walks of life. They range from just under three to over one hundred years old. They represent all gender identities, all races, various professions, and many beliefs. In fact, there's only one thing all Mensans have in common: high intelligence. To qualify for Mensa, you must have scored in the top 2% of the general population on a standardized intelligence test. There are many tests we accept. For fun, see how you score on the International Challenge. Once you've decided to join us, a world of social and intellectual opportunities is open to you.
If our local events don't keep you busy enough, there are many other opportunities to meet other Mensans from all over the globe. In the summer, Mensans from around the country get together at the Annual Gathering, which is a feast of presentations and activities for our omnivorous minds. Travel to Regional Gatherings (RGs) hosted by other groups throughout the year, including October, when Chicago Area Mensa hosts HalloweeM, one of the grandest of all the RGs. Mensa also offers many benefits for gifted youth.
In a Twitter world, it's good to find some PBS minds. Come, see what we can do for you.
Our Local Group is Exceptional!
Bragging Rights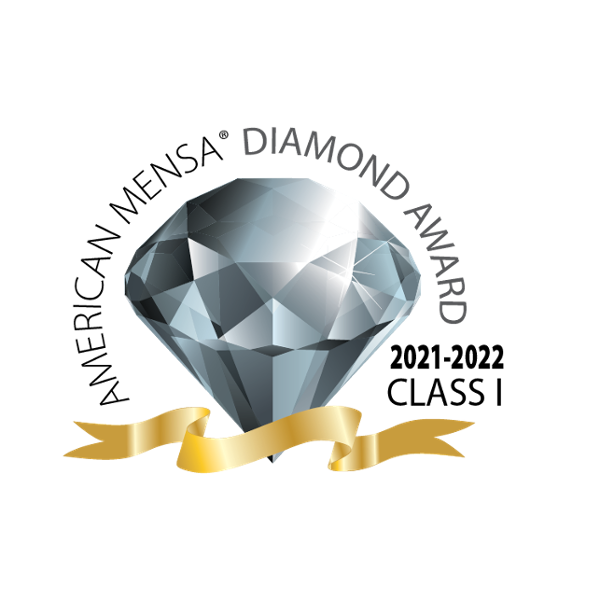 Chicago Area Mensa (CAM) has developed a culture of caring and commitment facilitated by incredible volunteers, organizers, leaders, and members. The exceptional number of awards which CAM has won proves it. The 50,000+ members of Mensa nationwide are governed by an elected board composed of 15 of its own members. The board bestows awards annually. Even though the makeup of the Board changes every two or three years, the awards keep coming.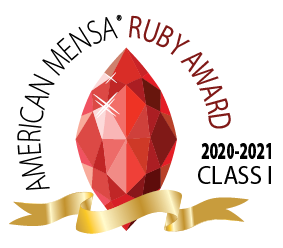 The highest, single award given out to local divisions is called the Diamond Award. CAM has won the Diamond Award for the largest divisions in the country six times in the last nine years (including 2018, 2019, 2020, and 2022) and a Ruby or Emerald Award in all the other years. Before 2013, the highest award was called the Group of the Year Award (GOTYA). CAM won this award nine times in thirteen years from its inception in 1999 through 2012. No other Mensa group comes close. CAM is a demonstrated leader in social events, membership, and newsletters. For a complete list of awards and years, please tap/click here. Lest you think otherwise, there is a place for you in our organization. We invite you to join.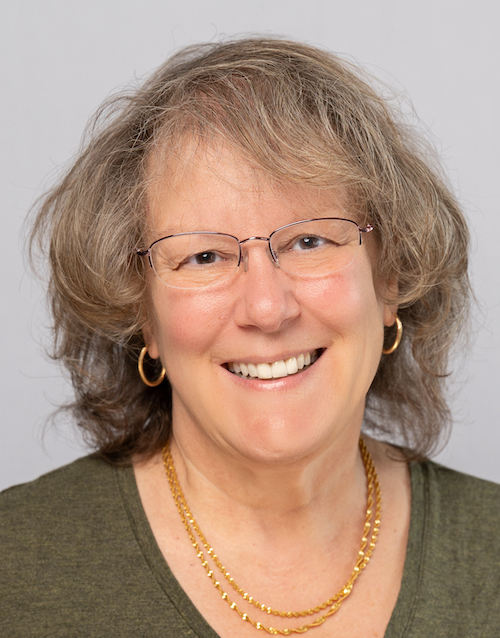 In addition to the group awards, Chicago Area Mensa is very lucky to have as its LocSec, Beth Weiss, who won the 2022 American Mensa Margot Award, American Mensa's highest award. This award is given to an individual "for the rendering of exceptional service to Mensa for a number of years." Anyone who has ever had the pleasure of working as a volunteer with Beth, read her column, or has attended any of her many and varied events knows she is amazing, upbeat, a great communicator, a natural leader, and a doer. She juggles so many things, does them all beautifully, and with a smile. She constantly encourages members to participate both as volunteers and as attendees of events. And she did the same for the previous groups of which she was a member. Congratulations, Beth—well deserved!
Mensa Fame
Mensa was featured on CBS Sunday Morning (including notable Chicago Area Mensans!) some years ago. See the show on CBS's YouTube channel: