The organizers of the events listed on this calendar have expressed willingness for members elsewhere in the world to join in. Please don't give them a bigger crowd than they can handle, and do be careful about time zones. The displayed time zone is GMT! If you add them to your own calendar, the time zone should convert to your specified time zone.
To have your virtual event added to this calendar, contact Matt C., the CAM International Calendar contact.
There may be other virtual events, as well as in-person events, which may be of interest to CAM members, hosted by various local groups listed on the American Mensa Calendar of Events.
1/ Wednes­day
ChiMe Activity Bulletin and Ad­ver­tising Deadlines. Last day for these submissions to the December ChiMe. Interested in organizing and hosting a virtual or in-person event? Find out how by checking out our guide to hosting events.

ChiMe Editorial Deadline. Last day for editorial submissions to the December ChiMe. Please submit original ar­ticles, insights, puzzles, brain teasers, or short poems. Your fellow Chicago Area Mensa members would love to hear from you.
2/ Thurs­day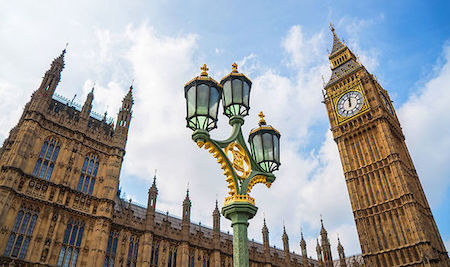 Conversation with London Mensans 9 AM. Join a video chat with our kin from across the big pond in London at 2 PM BST. I [Carey] participated previously, along with a few other CAM members, and had a very nice chat with some of our "siblings" in the London area. RSVP (via Meetup preferred) to local host Carey S. to receive the Zoom sign-in information. The London host is Ian David Moseley.
Virtual Event!!
Time Change Due to Daylight Saving Time Differences!!
5/ Sun­day
Daylight Saving Time ends at 2 AM. Remember to reset your clocks back and sleep a bit longer.
8/ Wednes­day
Northern Ex­po­sure Dinner 6:45 PM. Ice road truckers cruising past your door? Then you should have dinner with us. Join us for dinner at a venue TBD in Lake County. Please RSVP on Meetup or via Janice's email, jesser@chicago.us.mensa.org , so she can reserve a big enough table.
9/ Thurs­day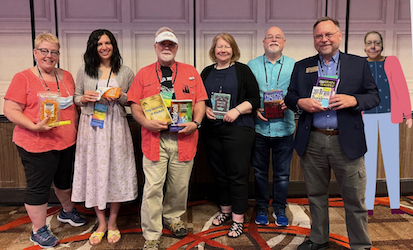 Downtown Lunch: Virtual 1 PM. Perhaps the longest running Mensa event anywhere, Chicago's Downtown Lunch is held every week, alternating between Tuesday and Thursday. Join us for conversation, laughs, and attempts to define words you'll never use again. The Zoom id is 836 1178 6315 and the passcode is 190710; it is also included as part of your host Jon G.'s contact information if you prefer a link. Questions? Contact Jon via e-mail or call/text him. You may also RSVP via Meetup. We'd love to have you join us!
Virtual Event!!
10/ Fri­day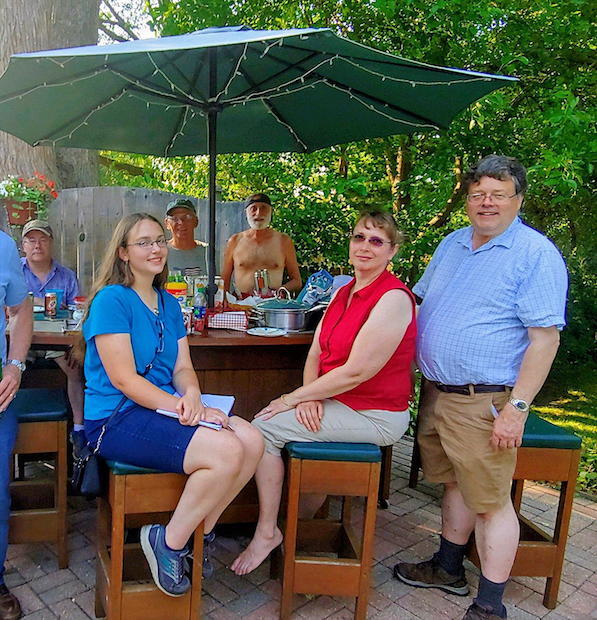 Rock­ford Mensa Dinner 6:30 PM. Join Dave and other Rockford-Area Mensans for dinner at Gerry's Pizza lo­cated at 7403 Argus Dr. in Rockford (on the NW corner of E. State St. and Bell School Rd.). To RSVP , for more information, or to get on our e‑mail list, contact Dave L., our Rockford-Area Coördinator. RSVP required in case of cancellation, time, or venue change. Do not RSVP via Meetup since Dave is not a member. This event is usually recurs on the second Friday of the month.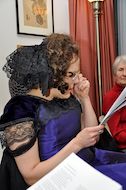 Poetry Dis­cus­sion 7:30 PM. Our poetry group is now using Zoom for meetings. Please send a poem or two to Joe D. by Monday, November 6th. Interested persons who are not currently members of the poetry group can contact Joe D. , and he will e-mail the poems to be discussed. Contact Bill K. for the Zoom links or any help you might need. Do NOT RSVP via Meetup. This event is usually held on the evening of the second Friday of the month.
Virtual Event!!
11/ Satur­day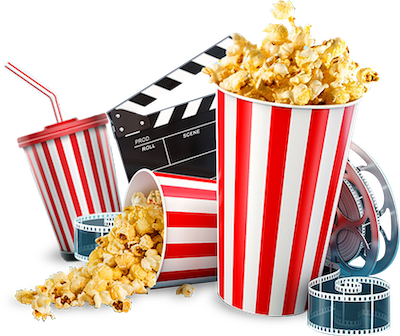 Saturday Movie & Dinner TBA PM. Send an e-mail to Bill S. to find out the what, when, and where and to be added to the e-mail list. Dinner after the movie. Bill & Lisa S. are your hosts.
Veteran's Day
(Federal Holiday is Friday, November 10th)
14/ Tues­day
16/ Thurs­day
18/ Satur­day
Conserv­atives Lunch 11:30 AM. Join other members of the Mensan cell of the Vast Right-Wing Conspiracy for lunch and civilized un-PC conversation. No forbidden questions, no unchallengeable answers. This lunch happens on the third Saturday every month, but the location changes and can't always be determined in time to make the ChiMe schedule. If you're curious about the location at this month's meeting place, e-mail Jim Z. the event coör­di­na­tor. You may also RSVP via Meetup. Open to non-Mensans; bring a conservative friend.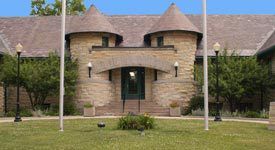 Beverly Area Saturday Salon (B.A.S.S.) ~Noon. Spontaneous conversation in far SSW Chicago, approx­i­mate vicinity of 107th St. & Western Ave. Please contact Rick E. the Beverly Area Coördinator, for this month's lo­ca­tion and the exact time as well as more information; if e‑mailing, put "BASS" in the subject line. This event usually recurs on the 3rd Saturday of the month, about midday.
Jiu-Jitsu/Self-Defense and Nerf Guns!!! 3 PM.
Who: Any member ages 4-17
Where: Real MMA Academy, at 891 Illinois Rte. 59 in Bartlett (inside the Yoga Fitness Gym).
Come join us for an afternoon of self-defense, nerf guns, and pizza. RMMA's self-defense class helps promote self-confidence. They combine grappling and jiu-jitsu techniques with physical education and movement intelligence in order to improve coordination, mobility, agility, and mindfulness. Members may bring one guest (in addition to family). This event is GOBS subsidized. Members can bring a guest, they are even encouraged to! This event is GOBS subsidized. The cost for members and guests is $15.75/youth (limited to 30). No fee for parents. Please RSVP to Vinh T. no later than Sunday, October 15th. Payment will be required in advance and can be made via Zelle or check. All participants will need to wear comfortable athletic clothing. Please make sure feet are clean; shoes and socks must be removed to get on the gym mat.
19/ Sun­day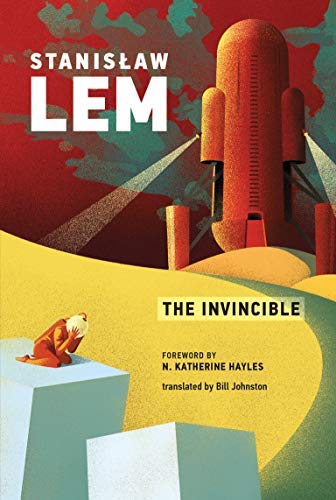 Futures & Fantasies 2 PM. We will discuss The Invincible, by Stanislaw Lem. The heavily armed interstellar spaceship Condor lands on Regis III, transmits one comprehensible and one incomprehensible message, and then goes silent. Its sister ship Invincible investigates, discovers a long lost alien city, fish that are terrified of high tech, autonomous, self-replicating machines…insect—like micromachines," and Condor&rsquot;s crew mindwiped and dead.

A routine SF plotline (sigh) — but author Stanislaw Lem's ingenuity creates something deeper: "an imaginary experiment to demonstrate that evolution may not necessarily lead to dominance by intellectually superior life forms… The plot also involves a philosophical dilemma, juxtaposing the values of humanity and the efficiency of mechanical insects."

See Steve's ar­ticles about the author and plot in our September ChiMe and October ChiMe (when it becomes available) respectively. The discussion will take place in Conference Room G on the 3rd floor of the Oak Park Public Library, 834 Lake St. in Oak Park. Water, soda and light snacks are acceptable. Parking is available under the building. To RSVP , or for more information about this event and/or SIG, contact Steve M., the SIG coördinator. The number of in-person attendees is limited, so you must RSVP. You may also RSVP on Meetup. F&F usually meets on the second Sunday of most odd-numbered months.
23/ Thurs­day

Virtual Downtown Lunch Cancelled. Happy Thanksgiving Day!
Holiday Hiatus!!
Fibonacci Day honors Leonardo Bonacci.
Today's date represents first 4 numbers in the sequence (1 1 2 3 5 8…).
28/ Tues­day
30/ Thurs­day
* * * * *
1 December/ Fri­day
ChiMe Activ­ity Bulletin and Ad­vertising Dead­lines. Last day for these submissions to the January 2024 ChiMe. Interested in organizing and hosting a virtual or in-person event? There's bound to be an activity or a restaurant you want to try, but you just want some other people to experience it with you. So invite your fellow Mensans. Find out how by visiting our guide to hosting events.

ChiMe Editorial Dead­line. Last day for editorial submissions to the January 2024 ChiMe. Please submit original ar­ticles, insights, puzzles, brain teasers, photographs, or short poems. Your fellow Chicago Area Mensa members would love to hear from you.
Activities Bulletin
November 2023 (Tentative)
RSVPs - Always contact the CAM event host as specified in the event details — e-mail , phone , text , or Meetup .