HalloweeM 45: The Vinyl Frontier
October 29 – November 1, 2020
Check this site in August for information about our 45th WeeM!
Program Details 2019*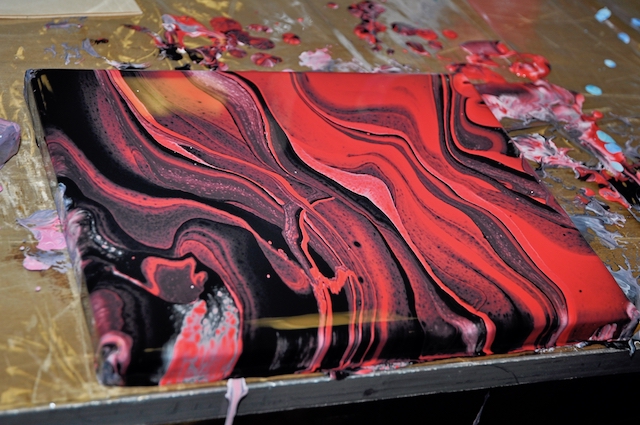 Title
Acrylic Pouring: Seeing Beauty in the Messiness of Life
Description
Participants will create a unique work of art using the acrylic pour method. We will work on combining colors and working with this "flow" art. Life is messy and so is this art form, and in the process of making a mess, you will create something beautiful and unique, just like you! This class is hands-on and messy, please wear something you won't mind getting paint. If you have a color combo in mind, let me know before the workshop and I can see about making sure we have those shades. You will take your art home at the end of the weekend — pieces take about 24 hours to dry.
Presenter's Name
Tara Travia
Presenter's Website
Presenter's Bio
Tara Travia is a licensed psychologist who has used meditative art to bring joy and peace to others. She has been making art quilts, jewelry, and other forms of art for twenty years. She strongly believes art should be available to all and that everyone has the capacity to create something original and beautiful.
*Note: This program was offered last year and may or may not be offered again this year.