HalloweeM 45: The Vinyl Frontier
October 29 – November 1, 2020
Check this site in August for information about our 45th WeeM!
Program Details 2019*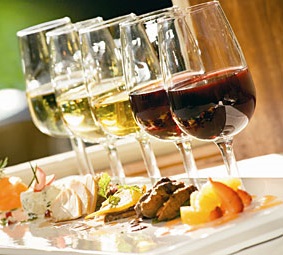 Title
Wine Pairing 101
Description
Do you get nervous when asked to bring a bottle of wine to a friend's dinner? Learn the art and science behind pairing wine and food (and sample typical wine types with cheese/chocolate) in this delicious and enlightening session of epicurean delights!

Limited seating.

Must be over 21.
Presenter's Name
Richard Poole
Presenter's Bio
Richard is a certified sommelier and has spoken at other RGs on the science and art of wine pairing.
*Note: This program was offered last year and may or may not be offered again this year.