HalloweeM 45: The Vinyl Frontier
October 29 – November 1, 2020
Check this site in August for information about our 45th WeeM!
Program Details 2019*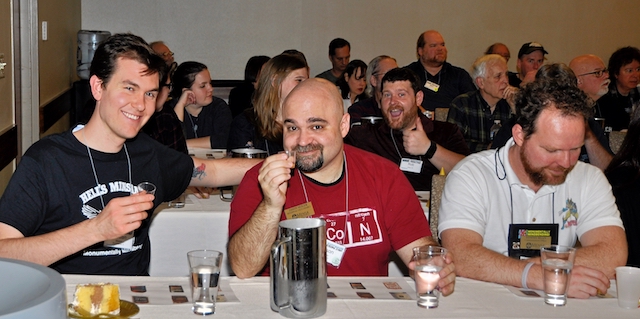 Title
Whisky Tasting—The Final Frontier
Description
This is the Last Supping, the twelfth and final consecutive Whisky Tasting. Whisky disciples are called to explore the edges and new frontiers of the whisky world, after which they are encouraged to go forth and carry on the tradition.
Presenter's Name
Matt Crawford
Presenter's Bio
Matt has been fortifying and illuminating dispirited Thursday-night WeeM audiences for twelve years, and delivering other presentations on an occasional basis. By day, he manages projects at the Really Big Science Laboratory in Batavia. By night, he games and builds.
*Note: This program was offered last year and may or may not be offered again this year.