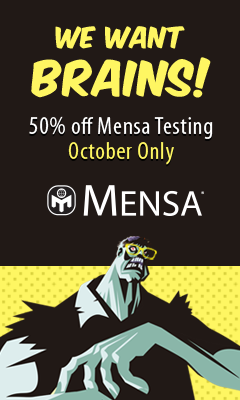 Program Details*
Title
Mensa Test
Description
If you haven't joined Mensa yet, here's your chance. If you attended HalloweeM, didn't you have a blast? Didn't you meet a lot of fun, interesting Mensans? I bet people understood your puns and got your jokes — wasn't that a pleasant surprise. So join us and continue to party and play with us. We recommend you preregister. You can take the test for only $30 — that's 50% off the regular fee.
*Note: The information above is a draft provided by the presenter and may be different in the HalloweeM Program Booklet (when it becomes available).
Date Time†
Sunday, October 30th at 2 PM US/CDT
Location†
Willow/Birch
†Note: The time & location listed in our PAAG supersedes the time & location listed here, if different. The hotel layout for HalloweeM can be found here.
Deadlines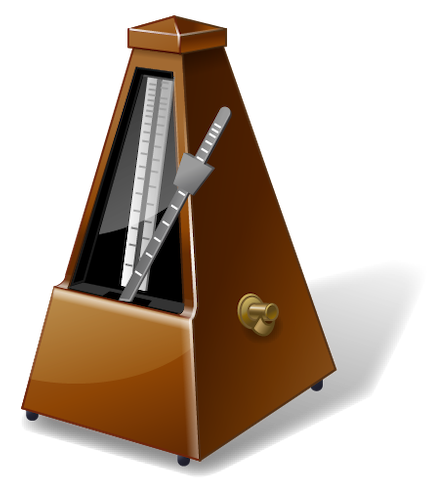 Registration - Discounts for advanced registration are available through Friday, October 14

th

. (Note: Full payment is required by the appropriate deadline to qualify for the discount for which you registered. )
Excursion - The sign-up deadline for the Excursions was Saturday, October 1

st

.

Vendor space

- Please complete and submit a Vendor Application by Saturday, October 15

th

. If you have any questions after reviewing the Vendor Flyer containing all the details, contact the WeeM Vendor Liaison .
Lodging - The hotel is offering a WeeM rate of $124 through TODAY, subject to availability. If the hotel block is full, please contact our WeeM Chair who will try to expand the block.
Volunteer Now! Get involved and become a star. We have a great WeeM every year due to the many of you who sign up to help out for a few hours or more. If you sign up before WeeM starts, you double your chance of winning a cash prize.
Room and/or Ride Sharing - Let us help match you up with another attendee who is also interested in sharing a room or ride by submitting your information by Sunday, October 23

rd

.

Speaker/Tournament Submissions

- The deadline to submit your proposal for a program or tournament for WeeM was Thursday, September 15

th

.
Follow WeeM on Social Media