Register now
and
book your room(s)
!
Program Details 2018*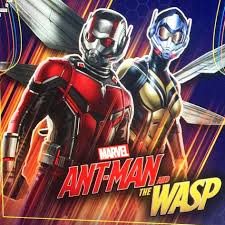 Title
Friday Night Movie: Ant-Man & the Wasp
Description
Ant-Man (Paul Rudd) teams up with the Wasp (Evangeline Lilly/Michelle Pfeiffer). All the quirky humor of the first Ant-Man movie. Plus the best Blu-ray extras.
1 hour, 58 minutes
Rated PG-13.
Presenter's Name
Robert Finnegan
Presenter's Bio
Bob Finnegan is an avid film buff with an impressive collection of documentaries and information on a wide range of topics. Favorites include illusions, animals, disasters, and especially movies and moviemaking, behind-the-scenes footage, and movie-star insights.
*Note: This program was offered last year and may or may not be offered again this year.
---
Deadlines
Registration - May 4

th

is the last day to qualify for the special early bird discounts. Discounts for advanced registration are available through October 18

th

. (Note: Full payment is required by the appropriate deadline to qualify for the discount for which you registered. )
Lodging - The hotel is offering a WeeM rate of $117 through October 10

th

, subject to availability. If the hotel block is full, please contact our WeeM Chair who will try to expand the block.
Follow WeeM on Social Media