HalloweeM 45: The Vinyl Frontier
October 29 – November 1, 2020
Check this site in August for information about our 45th WeeM!
Program Details 2019*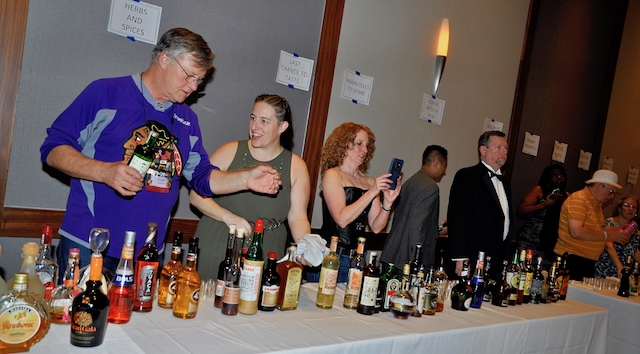 Setting Up
Title
Pretentious Drinking
Description
Liqueurs. The fancy stuff. Polished, cosmopolitan, perhaps even a bit snooty. The stuff you graduate to from beer and wine. You'd like to know more but, gosh, look at that price. What if that pricey potion isn't quite the palate pleaser you expected? Rejoice! As in years past, you can sample some truly amazing liqueurs—and your money's no good. Details are included in your registration package. We will supply a wide range of weird and wonderful concoctions from around the world. You can determine which you'd like to own, which should be left on the shelf, and which you should give to your arch-nemesis as a "thoughtful" gift. Obviously, you must be of legal drinking age to join us. Snobbish accents and extended pinkies optional.

Must be over 21.
Presenter's Name
Alan Baltis & his Merry Band of Pourmeisters
*Note: This program was offered last year and may or may not be offered again this year.