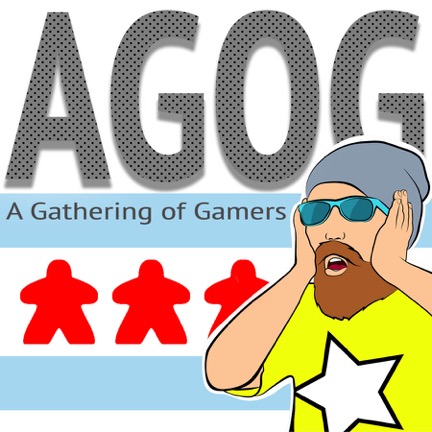 A Gathering of Gamers (AGoG)
The Location:
This year AGoG will be virtual via the Discord app. Our CAM
Discord server has been customized to consider the needs of our members when participating in online games or in tournaments, and interacting with others. There is also the ability to solve a jigsaw puzzle or play trivia. Visit our Discord app or the FAQ to get details including for which online games you need to preregister.
The AGoG Event:
Join us for a relaxing weekend of games. Bigger than a house party, smaller than an RG; usually well over a hundred friendly, albeit competitive, players. Join us and be prepared to be pleasantly surprised.
The Contacts:
To schedule and host a game or tournament of your choice, contact agog@chicago.us.mensa.org . You can specify that you want to teach beginners, or play only with experienced players of the game, or something in between. You can also make your event a tournament, either by using the tournament feature on Board Game Arena
or doing the table assignments yourself.
Questions? E‑mail the AGoG Chair Matt C.
The AGoG Details:
Before AGoG: The CAM
Discord Invitation Link, needed only by new CAM Discord users, will be provided prior to the start of AGoG after 10 AM on Friday, February 4th. If you don't have Discord already, we recommend you download the app and register at least 30 minutes before the event (see setup instructions); it's free. View the large list of online games available, including on which platform. Visit our FAQ webpage to get an idea of what our customized version of Discord offers, including a list of some of the online game websites which require advance registration. For example, if you're interested in playing online games using Board Game Arena
, the initial setup is a simple process; please sign up a day or two before the AGoG. After the setup, allow time to practice to familiarize yourself with Board Game Arena
. Also view the Welcome doc for more tips.
During AGoG: You can just open the Discord app (new CAM
Discord users will need to use our Invitation Link to join the event) and start socializing while playing games. You may wish to start in the find-a-game channel to see the list of games, including which games require advance registration, and join the Find Game Partners channel to find people interested in playing the same game you are interested in and then agreeing to join the voice channel corresponding to the name of the game to converse while playing. You may also wish to right-click on the game-announcements text channel and update your "Notification Settings" to learn of any game people are organizing to start at a specific time in a specific channel. Or organize your own and post to that channel. The other game channels provide information about the game named as part of the title and if you're interested in any of those, you may wish to update your "Notification Settings" for that channel in case someone posts there. Don't know how to play a game? No worries, just show up for an instructional session.
It's always an interesting experience and aren't you ready to try something fun and new? BYOB and snacks . Drop in any time to see how you like it and provide feedback.
The Past:
Check out the photos from AGoG 2021, 2020, 2019, 2018, 2017, 2016, 2015, 2014, 2013, 2012, 2011, or 2010.