The February Monthly Gathering scheduled for February 27th will be a video conference event held via Discord. AGOG will be held Feb. 26th-28th.
Wel­come to Chi­cago Area Mensa
Our Mission
Chicago Area Mensa is a welcoming organization that provides a framework for intelligent individuals to discover like-minded people and pursue common interests in order to build a social community.
Join us!
One out of every fifty people qualifies for Mensa…
Are you the one?
Mensans come from all walks of life. They range from three to over one hundred years old. They represent all gender identities, all races, various professions, and many beliefs. In fact, there's only one thing all Mensans have in common: high intelligence. To qualify for Mensa, you must have scored in the top 2% of the general population on a standardized intelligence test. There are many . Once you've decided to join us, a world of social and intellectual opportunities is open to you.
If our local events don't keep you busy enough, there are many other opportunities to meet other Mensans from all over the globe. Each October, Chicago Area Mensa hosts HalloweeM, one of the grandest of all the Regional Gatherings. In the summer, Mensans from around the country get together at the Annual Gathering, which is a feast of presentations and activities for our omnivorous minds. There are also the American Mensa Colloquium: "Privacy in the 21st Century: Mystery or Myth?" was the most recent one while the upcoming one is entitled "Advances in Food Science."
In a Twitter world, it's good to find some PBS minds. Come, see what we can do for you.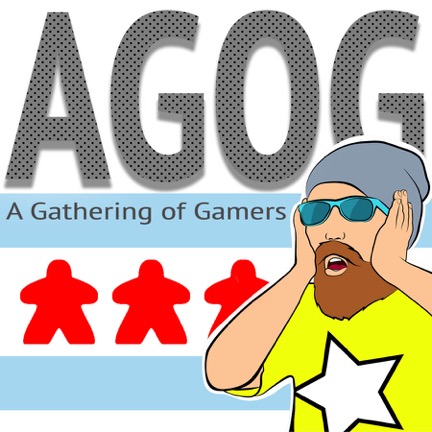 "A Gathering of Gamers"
Games, games, and more games!
Only 32 days until AGOG. Join your fellow Mensans on February 26th – 28th for fun and games.
Save the dates!!

Do you like games? Do you spend the entire WeeM weekend in the games room? Would you like to do again? No, we're not asking you to wait until October for WeeM. Instead, we're saying you can do it again this February!!! Every winter, Chicago puts on AGOG — A Gathering of Gamers (this year, February 26th – 28th). It's a weekend-long gathering of just games while socializing with fellow Mensans.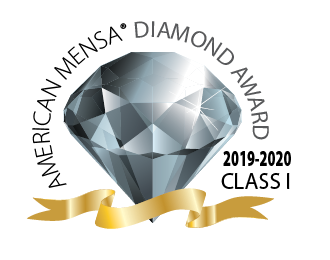 Our Local Group is Exceptional!
Mensa Fame
Chicago Area Mensa is one of the best local groups in the entire country. Chicago won the American Mensa Diamond Jewel Award in 2020, 2019, 2018, 2016 and 2014, the Ruby in 2016 and 2014, the Sapphire in 2019 and 2017, and the Emerald in 2015. Chicago is also the only nine-time GOTYA (now replaced by the Jewel Award) winner in Mensa.
---
Mensa was featured on CBS Sunday Morning (including notable Chicago Area Mensans!) some years ago. See the show on CBS's YouTube channel: