Chicago Area Mensa 2022 Summer Picnic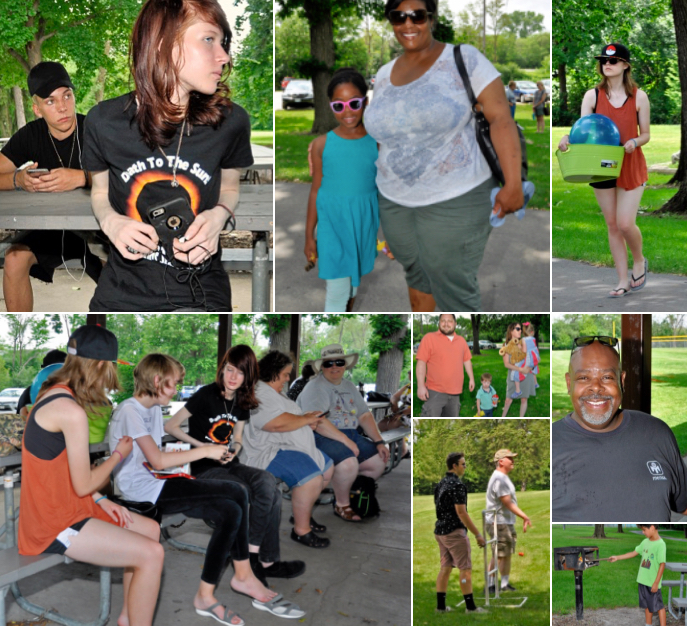 Sunday, August 7
th

@ 11 AM to 4 PM


Salt Creek Park


574 W. 2nd St., Elmhurst, IL 60126

Join us at the fourth annual Chicago Area Mensa summer picnic. We are very conscious to keep this event as inexpensive as possible. This centrally located venue has a proven track record. The cost is low and will be discounted if you pay in advance.

The site has a pavilion that will accommodate up to 150 people, so the picnic will be held rain or shine (unless the weather is truly awful). There is a bathroom by the baseball diamond.

There will be horseshoes, frisbees, bocce, water balloons, checkers, chess, and balls. Feel free to bring any any additional games and equipment for outdoor activities.

Chicago Area Mensa will provide burgers hot dogs, bratwursts, veggie burgers, many sides, condiments, snacks, drinks, fruit, and desserts, as well as plates, napkins, and utensils. If you'd like to bring a dish to share, you are welcome to do so. The park district permit for the picnic does not allow us to provide alcohol.

Note: The grills will be shut down at 2 PM so arrive before then to get your hot food; there may still be grilled food available after 2 PM but it will not be hot. Although we only have the pavilion reserved until 4 PM, the park is open until sunset.

If you haven't registered, please e-mail Bradley & Stacey know you're coming so there will be enough food for all.

The cost is $10 per adult and $4 per child with the same pricing for members and non-members alike. We would like as many members as possible to register in order to have enough food on hand. We are also discounting the price to $8/adult and $3/child when registering and prepaying via PayPal no later than Monday, August 1st.

If you have questions or wish to help, contact Bradley Slavik and Stacey Kirsch via e-mail .