The organizers of the events listed on this calendar have expressed willingness for members elsewhere in the world to join in. Please don't give them a bigger crowd than they can handle, and do be careful about time zones. The displayed time zone is GMT! If you add them to your own calendar, the time zone should convert to your specified time zone.
To have your virtual event added to this calendar, contact Matt C., the CAM International Calendar contact.
There may be other virtual events, as well as in-person events, which may be of interest to CAM members, hosted by various local groups listed on the American Mensa Calendar of Events.
30/ Thurs­day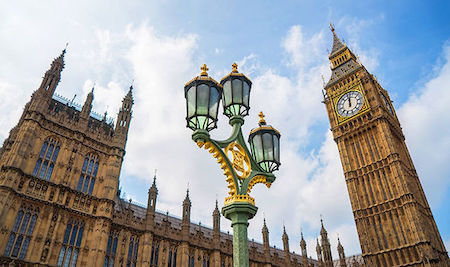 Conversation with London Mensans 8 AM. Join a video chat with our kin from across the big pond in London at 2 PM BDT. I [Carey] participated previously, along with a few other CAM members, and had a very nice chat with some of our "siblings" in the London area. RSVP (via Meetup preferred) to local host Carey S. to receive the Zoom sign-in information. The London host is Ian David Moseley.
Virtual Event!!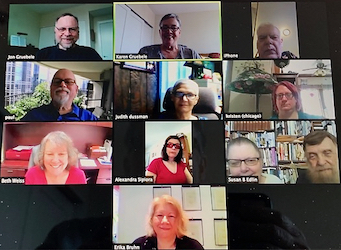 Downtown Lunch: Virtual 1 PM. Perhaps the longest running Mensa event anywhere, Chicago's Downtown Lunch is held every week, alternating between Tuesday and Thursday. Join us for conversation, laughs, and attempts to define words you'll never use again. The Zoom id is 836 1178 6315 and the passcode is 190710; it is also included as part of your host Jon G.'s contact information if you prefer a link. Questions? Contact Jon via e-mail or call/text him. You may also RSVP via Meetup. We'd love to have you join us!
Virtual Event!!
Dinner Out West: Indian 6:30 PM. We dine at Deccan Spice, located at 192 W. Gartner Rd. in Naperville. This is a GOBS-subsidized event, so every CAM member and one guest will be refunded up to $10 or ½ of your meal cost (including tax and tip), whichever is less. Limit 20 people. Reservations are required so guest host Matt knows how big of a table to reserve. RSVP via Meetup (preferred) or e-mail Matt C. no later than noon on Tuesday, March 28th.
31/ Fri­day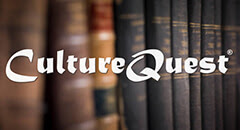 CultureQuest® XXXIV Registration Deadline. On Sunday, April 30th, at 3 PM CDT, all across the country as well as Canada, all at the same time, teams of Mensa members will participate in a 90-minutes-long contest to test cultural literacy administered by American Mensa. Prizes will be award­ed to twenty "Classic" (no age restrictions) teams and one "Next Generation" (youth) team with the highest scores! Today is the last day to submit your team registration information & payment to American Mensa. Get all the details including how to get the registration fee covered by GOBS funds and, if you want your team to meet virtually, how to request your own Discord channel.
Chicago Comic & Entertainment Expo (C2E2) through Sunday, April 2nd. This event promotes the latest and greatest from the worlds of comics, movies, television, toys, anime, manga and video games, and is being held in the South Building of McCormick Place in Chicago. For more information, see the C2E2 website.
Public Event!!
Annual Gathering (AG) Rate Increase Alert!
Register for the AG held Wednesday, July 5th through Sunday, July 9th in Baltimore, Maryland by Friday, March 31st before the next rate increase tomorrow.
* * * * *
1 April/ Satur­day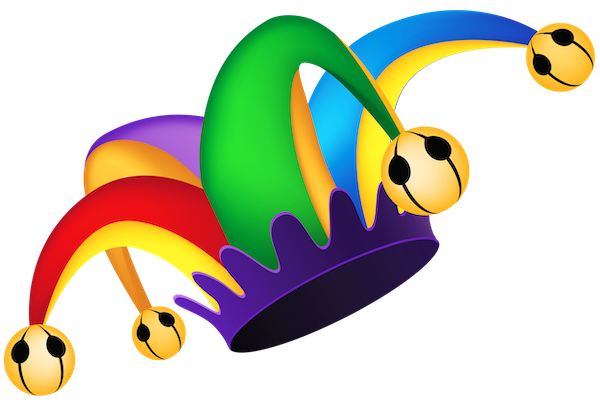 ChiMe Activ­ity Bulletin and Ad­vertising Dead­lines. Last day for these submissions to the May ChiMe. Interested in organizing and hosting a virtual or in-person event? There's bound to be an activity or a restaurant you want to try, but you just want some other people to experience it with you. So invite your fellow Mensans. Find out how by visiting our guide to hosting events.

ChiMe Editorial Dead­line. Last day for editorial submissions to the May ChiMe. Please submit original ar­ticles, insights, puzzles, brain teasers, photographs, or short poems. Your fellow Chicago Area Mensa members would love to hear from you.
Activities Bulletin
March 2023
March
1
2
3
4
5
6
7
8
9
10
11
12
13
14
15
16
17
18
19
20
21
22
23
24
25
26
27
28

29

30
31
RSVPs - Always contact the CAM event host as specified in the event details — e-mail , phone , text , or Meetup .
Chicago Mensa Meetup - All our events are listed; see who signed up, get notifications, and add the event(s) to your personal calendar. Check out the March calendar.
Facebook - The following CAM group has its own closed Facebook group which may have events not listed here nor on Meetup (contact them to join):
Facebook - The following CAM group has its own closed Facebook group which may have events not listed here nor on Meetup (contact them to join):