HalloweeM 45: The Vinyl Frontier
October 29 – November 1, 2020
Check this site in August for information about our 45th WeeM!
Program Details 2019*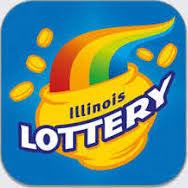 Title
The Illinois Lottery: Has it Made "Anything Possible" for Our Students?
Description
The state of Illinois began its state lottery in 1974. One of the most profitable state lotteries, it earns over $2 billion in revenue annually, with about 30% of that going to our state public schools. But, why is it 30%, specifically? And, how important is the lottery to the state budget-wise, especially since Illinois also has riverboat gaming? We will explore the history of gambling in Illinois, along with the mathematics behind how lotteries work and some of the ethical considerations when operating a state lottery, including its effects on education.
Presenter's Name
Anthony DeLegge
Presenter's Bio
Anthony DeLegge, Ph.D, is an associate professor of mathematics at Benedictine University (Lisle, IL) since 2010. His research interests include epidemic modeling, social network modeling, and games and probability. When not teaching, he is also a secret shopper for regional casinos and, despite knowing the odds, indulges in a Powerball or Mega Millions ticket now and then.
*Note: This program was offered last year and may or may not be offered again this year.