Latest News
Qualify for discounted WeeM rates by registering today.
Last chance to book your room(s) and qualify for the special WeeM rate of $124!
Sign up for an Excursion now!
Interested in selling merchandise? Find out how from our vendor flyer.
This site will be updated with the latest information as it becomes available.
Join the WeeM team! Contact our Chair .
Program
As usual, there will be quite a few different programs available — three tracks so it's impossible to attend them all but, with luck, maybe one you missed in prior years will be offered again. A fourth track includes the tournaments, most of which are included in the list below but there may be more listed here.
Want to make a presentation to your fellow Mensa members and guests? Or run a tournament? Have some information or a topic you'd like to share or wish to see Mensa members and guests compete? Fill out our Speaker/Tournament Form. We will be accepting form submissions for this HalloweeM through Saturday, September 30th. Should you have any questions, contact our Program Chair or our Tourney Chair regarding adding your program or tournament, respectively.
All submissions will be reviewed and approved based upon content and ability to schedule.
Although programs are subject to change, so far this year's topics and tournaments (tap/click on a topic for details) may include:
The hotel layout for HalloweeM can be found here.
Some changes may will occur between now and WeeM but you can expect most of the programs listed above and the traditional ones listed below.
Past Programs
Also, you can access our archives (pdf) to view the full program booklets for all past HalloweeMs with the exception of the virtual one in 2020.
HalloweeM Favorites
Thursday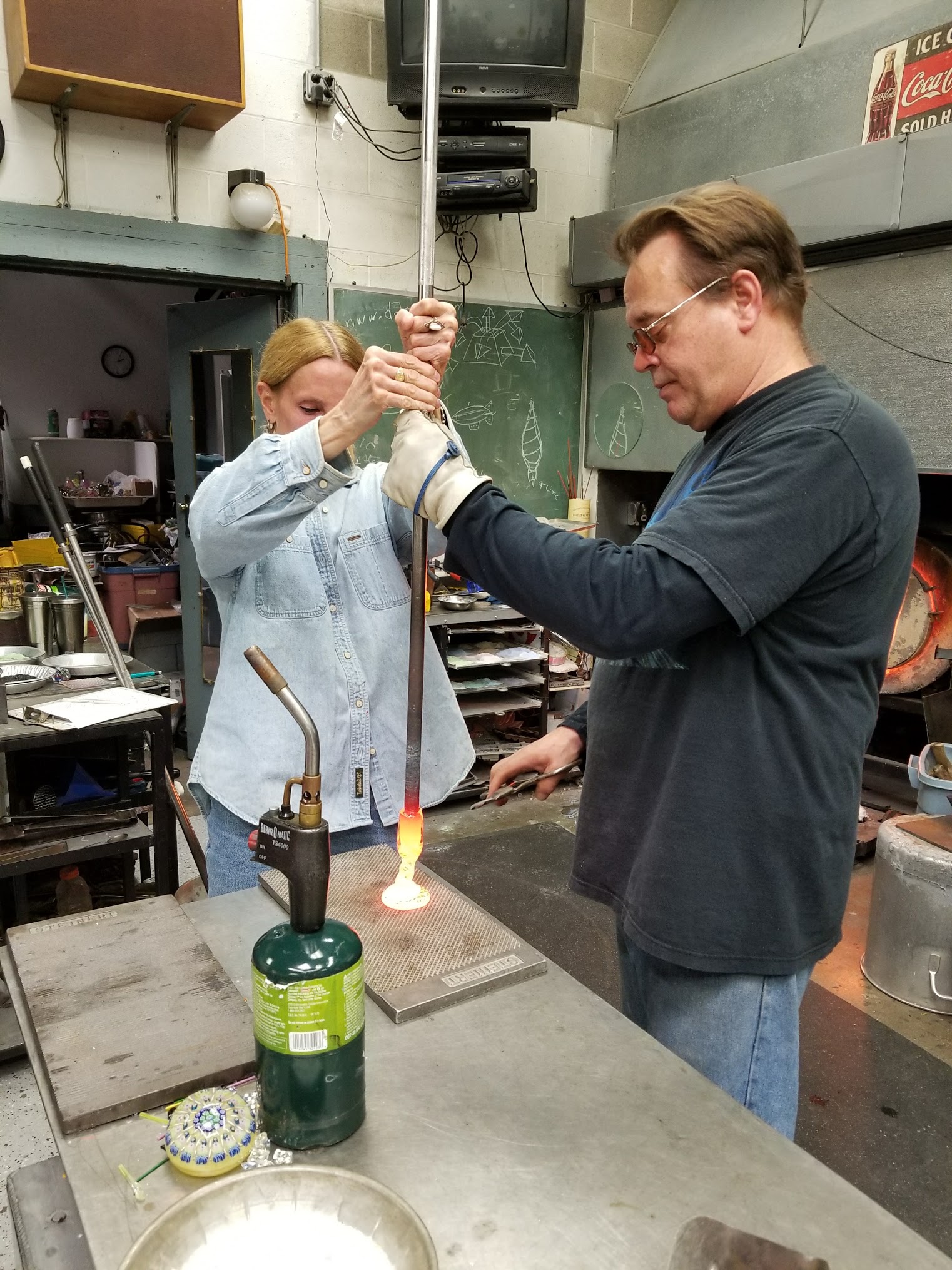 Glass Blowing Excursion
Excursions
There will be excursions for those who arrive early.
Volunteer!
HalloweeM setup starts at ~3 PM at the hotel. As much as we've appreciated all the impromptu volunteers in years past, this year we ask you to sign up in advance for Hospitality either online or using the on-site sign-up sheet near registration because, for everyone's safety, we need to tightly control the number of people who have access to the food preparation area and food in the serving area. Sign up before WeeM starts and earn double and even triple entries for the Sunday morning cash drawings held during the Awards & Announcements Presentation. Winners need not be present Sunday for awards of $25 or more.
Programs
Expect the first program to start at ˜6 PM.
Tournaments
The first tournament will begin at ˜6 PM.
Dinner
Gather in the hospitality area and catch up with your friends while enjoying a great meal including tasty sides at ˜7 PM.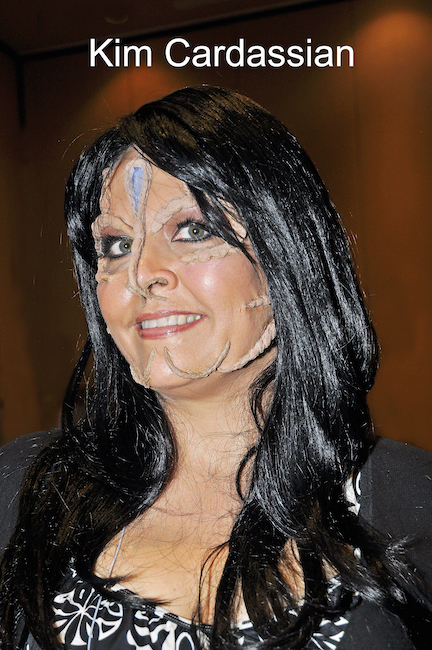 2011 Costume Contest Winner
Friday
Costume Parades
The Friday night costume party is one of the unique events that sets the Chicago Area Mensa RG apart from all the others. Mensa grown-ups take dressing up to a new level. Costumes range from fanciful to funny to elaborate and elegant, but the thing for which Mensans are best known are the pun and word-play costumes. In all of them, Mensa-style creativity is obvious. Bring your sense of humor, and your wits, because our puns will keep you guessing and giggling all night long. Make sure to consider this year's theme, ripe for pun-filled humor! Puns, however, are not a requirement. View our pictures to see costumes from 'WeeMs past.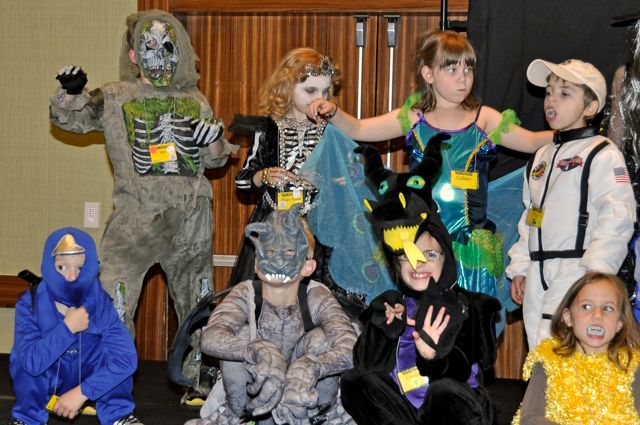 Kids Costumes
The kids costume parade will precede the adult costumes. As in past years we encourage more adults to attend and support our youth. For those of you who have younger children who might be overwhelmed by hundreds of strangers, who have children with early bed-times, or who simply want to avoid having to explain some of the (occasionally suggestive) puns, this will give kids a chance to dress up and compete for prizes at their own party. If you signed up for baby-sitting, your kids can then go to the Kids Room and you can stay for the adult costume contest.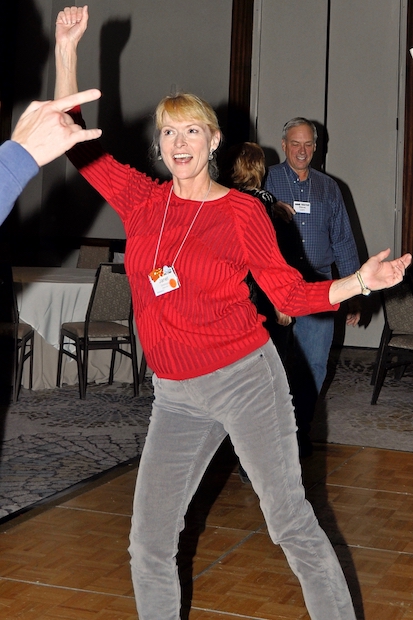 Dance
Everyone on the dance floor! Requests taken.
Saturday
Pretentious Drinking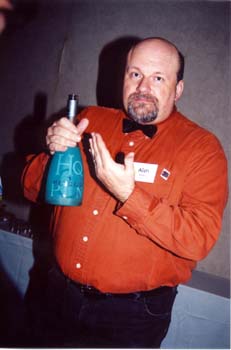 Liqueurs. The fancy stuff. Polished, cosmopolitan, perhaps even a bit snooty. The stuff you graduate to from beer and wine. You'd like to know more but, gosh, look at that price. What if that pricey potion isn't quite the palate pleaser you expected? Rejoice! As in years past, you can sample some truly amazing liqueurs, and your money's no good here! We will supply a wide range of weird and wonderful concoctions from around the world. You can determine which you'd like to own, which should be left on the shelf, and which you should give to your arch-nemesis as a thoughtful gift. Obviously, you must be of legal drinking age to join us and show proof at registration. Snobbish accents and extended pinkies optional.
Photo Booth
The return of the Photo Booth—this year it will be located near Pretentious Drinking—where you can pose with friends wearing all sorts of fun and silly props. You'll be given a copy of your photos as a keepsake. See some of the prior years' photos (2022 , 2021 , 2019 , 2018 , 2017 , 2015 or 2014) to get an idea of what to expect.
Werewolf of WeeM Tournament
For those under 21, in addition to the daily Social Deduction games, we will offer a special Werewolf tournament just for teens and tweens after the Epicurean Experience.
Epicurean Experience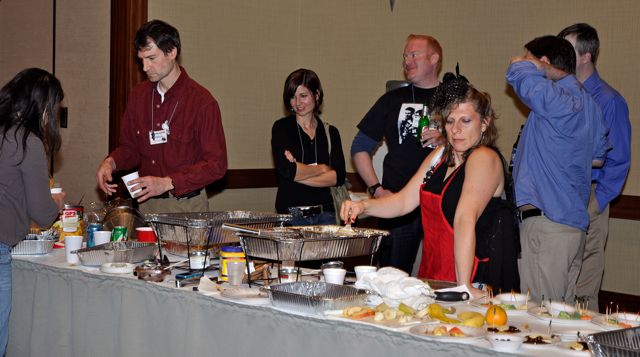 Unusual food samples and, occasionally, unique beverages. This event is alcohol free, so anyone not wearing an "under 21" badge should visit before partaking of Pretentious Drinking and show us your PD ticket. (You can keep it.)
Please note: we aren't serving a meal, just samples and sips, so come for curiosity, not dinner.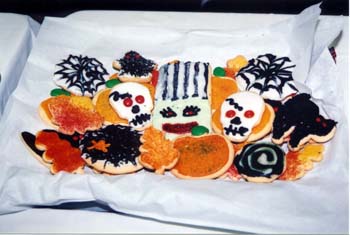 Contests
We've also had requests to bring back the Cookie Contest as well as the Scarecrow Decorating Contest from previous years. If you're a local member or attendee interested in hosting or helping with either of those or another contest idea, please let us know by contacting our WeeM Chair or signing up to add it to the program list.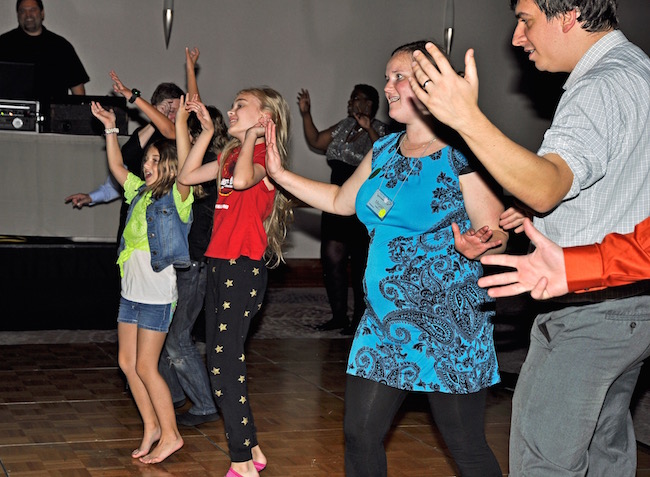 Everybody Dance Now
Dance
More dancing and often karaoke!
Sunday
Chicago Area Mensa ExComm Meeting
CAM members are invited to attend. Submit any GOBS requests no later than Friday to give the GOBS liaison time to process it during this busy weekend.
Awards & Announcement
Join us in Hospitality to find out who won the various Volunteer raffle cash prizes — it could be you! Volunteers winning smaller cash amounts ($20 or less) must be present. Hear about the AG and other upcoming RGs. Congratulate several well-deserving members who have been volunteering in our organization upon whom AML service awards will be bestowed. And the Hell's M's announce the party animal of this year's RG.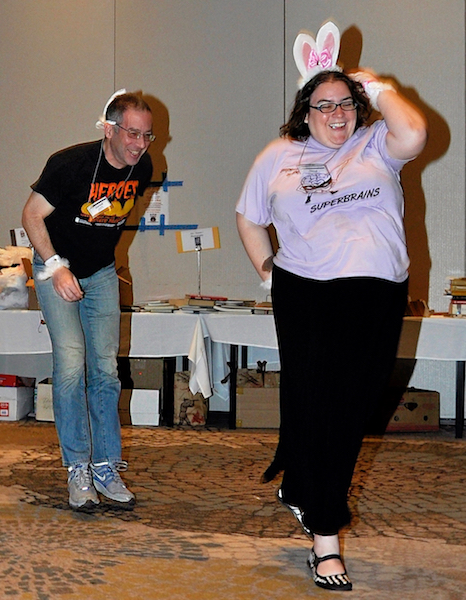 Amazing Race: WeeM Style Tournament
Join us for the "Amazing Race" for Mensans! Based upon the popular TV reality show, teams of 2-4 competitors complete a variety of tasks, some cerebral, some lighthearted, on their way to the final "Pit Stop" and victors' bragging rights. Our version is designed for all ages and activity levels, and is sure to be one of the most memorable things you'll do this weekend!
Mensa Test
If you haven't officially joined Mensa, today's your chance. Often there are special offers during October. To be sure of a seat, preregister.
HalloweeM Breakdown
Please volunteer to help us pack up. We need people to put all the decorations away so they can be loaded onto the truck as well as all the kitchen items in Hospitality.
Deadlines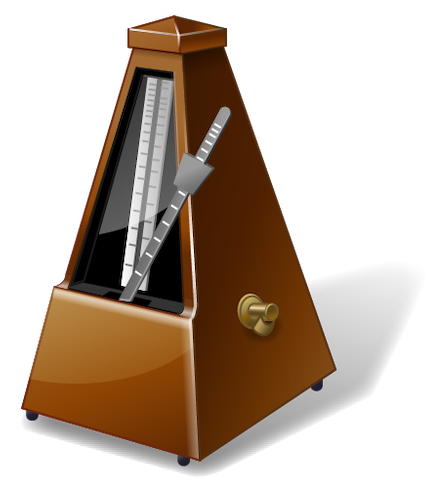 Follow WeeM on Social Media