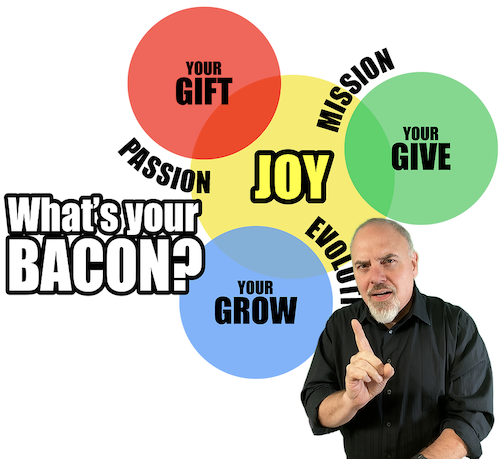 Program Details*
Title
What's Your Bacon!
Description
What's your BACON?
What gets you up in the morning?
What are your Monday mornings like? Do you look for excuses to avoid life, work, school, or relationships? Discover your Passion, Mission, and Evolution and rewrite the road map of your life. Start looking forward to each and every day with new opportunities to do the things that you love. You were meant to be Happy. Let's start making it happen!
Presenter's Name
Marty Jalove
Presenter's Website
http://www.MasterHappiness.com
Presenter's Bio
Marty Jalove of www.MasterHappiness.com is an International Personal and Professional Life and Business Coach. A euphoric optimist, persistently pursuing his passion of helping hundreds harness happiness.

Marty enjoys connecting with groups and individuals, hoping to help them discover their "inner BACON" — their Passion — and teach them how to explode with excitement in their education, relationships, career, business, and every aspect of their lives.
*Note: The information above is a draft provided by the presenter and may be different in the HalloweeM Program Booklet.
Date Time†
Saturday, October 30th at 5:30 PM US/CDT
Location†
Michigan B
†Note: The time & location listed in our PAAG (when it becomes available) supersedes the time & location listed here, if different. The hotel layout for HalloweeM can be found here.