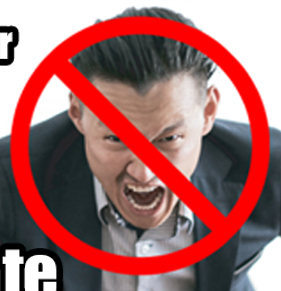 Program Details*
Title
Debate without Hate!
Description
You'll be introduced to building credible arguments in order to open minds. You'll learn the art of emotional storytelling and how it connects to motivating others to contemplate change. Learn the secrets of appling logic to encourage, coax, and convince others down a different path of thinking. This all about "Learning while Laughing." You'ill have fun and are invited to participate in order to get the absolute most out of this session.

This session is targeted to a younger audience (9 through 17 years of age).
Presenter's Name
Marty Jalove
Presenter's Website
http://www.masterHappiness.com
Presenter's Bio
Marty Jalove of www.MasterHappiness.com is an International Personal and Professional Life and Business Coach. A euphoric optimist, persistently pursuing his passion of helping hundreds harness happiness.

Marty enjoys connecting with groups and individuals, hoping to help them discover their "inner BACON" — their Passion — and teach them how to explode with excitement in their education, relationships, career, business, and every aspect of their lives.
*Note: The information above is a draft provided by the presenter and may be different in the HalloweeM Program Booklet.
Date Time†
Saturday, October 30th at 1 PM US/CDT
Location†
Michigan A
†Note: The time & location listed in our PAAG (when it becomes available) supersedes the time & location listed here, if different. The hotel layout for HalloweeM can be found here.