HalloweeM 45: The Vinyl Frontier
October 29 – November 1, 2020
Check this site in August for information about our 45th WeeM!
Program Details 2019*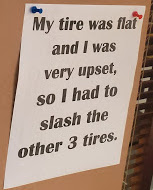 Title
How to Start or Stop What You're Doing!
Description
Ya know how you intend to clear off that desk, cut down on smoking, or start exercising? If you're like most people, you often put a goal on your TO DO List, and it goes undone for months — or years — till you feel like a failure. Why can't you just get it done?

Citing the current research findings on behavior change, Cat will share lots of proven techniques to do just that! Those who choose to share struggles and triumphs can do so, and everyone will learn methods they can put to use immediately. You will leave feeling heartened and hopeful about your ability to change!
Presenter's Name
Cat Sterrett
Presenter's Bio
Cat is a Life Member and has been active in Mensa for 35+ years at the national and local level. She has been a certified Fitness Trainer for about as long, and recently got certified as a Weight Management Specialist. Her research forms the basis of this program on Behavior Change.
*Note: This program was offered last year and may or may not be offered again this year.