For Chicago Area Mensa Members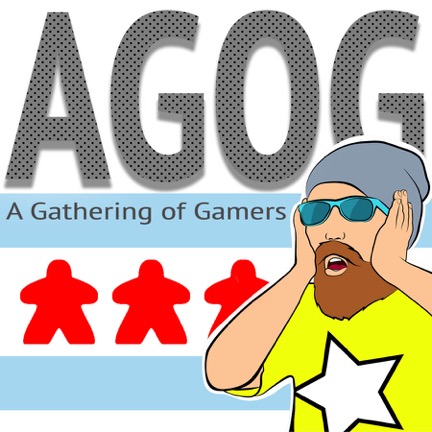 "A Gathering of Gamers"
Games, games, and more games!
Only 12 days until AGoG. Join your fellow Mensa members on February 4th – 6th for fun and games.
Save the dates!!

Do you like games? Do you spend the entire WeeM weekend in the games room? Would you like to do again? No, we're not asking you to wait until October for WeeM. Instead, we're saying you can do it again this February!!! Every winter, Chicago puts on AGoG — A Gathering of Gamers (this year, February 4th – 6th). It's a weekend-long gathering of just games while socializing with fellow Mensa members and guests. This year AGoG will be virtual again hosted on our customized version of Discord. To view what has been scheduled for this weekend, please refer to our Programs at A Glance (PAAGoG). Each program and the corresponding details can be found in Discord in the first channel: ?? Events where ?? represents the number of events.
Public vs Members-Only Access
By tapping/clicking on the menu icon on the top right, there are many options that are of particular interest to Chicago Area Mensa members. Most of the information on our website is publicly viewable, but not personal information, such as phone numbers, addresses, and last names of non-officers. Access to that information requires you to log in using your American Mensa e‑mail address and password. Our newsletter ChiMe and all official documents are also restricted to members only as designated by the icon.
In the public section, you'll find information about joining Mensa, Chicago Area Mensa officers past and present, and Service Awards. Our activities, including our regional gathering — HalloweeM — and Monthly Gathering, are also listed as well as photos, links to resources related to intellectual giftedness, puzzles, recipes, and more.
Haven't Found What You Were Looking for on Our Website?
Note: The search only works for our public pages. Regrettably, Google includes ~4 to 5 ads before displaying the actual search results. To eliminate ads, type or copy and paste "site:chicago.us.mensa.org" followed by your search keyword(s) in a browser window rather than in the input field above.
Members Only
In the password-protected section, Chicago Area Mensa Members may get information about any of the following:
Browse and Enjoy!