For Chicago Area Mensa Members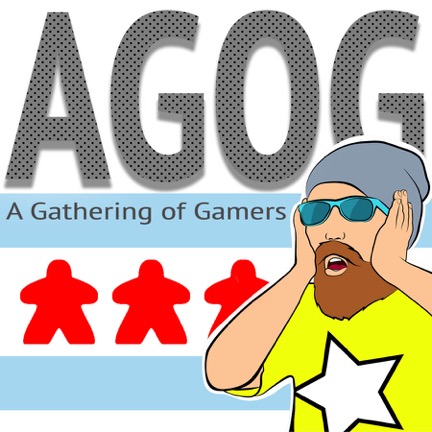 "A Gathering of Gamers"
Games, games, and more games!
Only 7 days until AGOG. Join your fellow Mensans on January 25th – 27th for fun and games.
Do you like games? Do you spend the entire WeeM weekend in the games room? Would you like to do again? No, we're not asking you to wait until October for WeeM. Instead, we're saying you can do it again this month!!! Every winter, Chicago puts on AGOG — A Gathering of Gamers (this year, January 25th – 27th). It's a weekend-long gathering of just games. All the games we have at WeeM and more, because folks like you can bring your own to share. We provide food, non-alcoholic beverages, and all the games you want for a reasonable price.
There will also be a Leadership Development Workshop (LDW) held in conjunction with AGOG, on Friday, January 25th starting at 8:30 AM. We've scheduled an amazing keynote speaker who will talk about leadership followed by a talk on dealing with problem members. The other topics will be selected based on the interests of those who are attending. If there is a topic you'd like to hear about, or if you'd like to give a talk, please reach out to Heather B., our Business Manager. A tentative schedule can be found here. There is no onsite registration.
---
---
Public vs Members-Only Access
By tapping/clicking on any of the menu items on the left, you can access all the information that is of particular interest to Chicago Area Mensa members. Most of the information is publicly viewable, but not personal information, such as phone numbers and addresses, which require you to log in using your American Mensa e‑mail address and password. Official documents are also restricted to members only.
In the public section, you'll find information about joining Mensa, Chicago Area Mensa officers past and present, and Service Awards. Our activities, including our regional gathering — HalloweeM — and Monthly Gathering, are also listed as well as photos, links to resources related to intellectual giftedness, puzzles, recipes, and more.
Members Only
In the password-protected section, Chicago Area Mensa Members may get information about any of the following:
Browse and Enjoy!

Thanks for being our 8,125th visitor to Members Only.