HalloweeM 45: The Vinyl Frontier
October 29 – November 1, 2020
Check this site in the spring/early summer for information about our 45th WeeM!
HalloweeM Floor Plan
The Westin's floor plan (below) is of the area of the hotel to the south of the lobby. The top of the floor plan is east. The area labeled "Ravinia Ballroom Pre-Function" is the hallway area that runs along the windows and continues to the left to the lobby.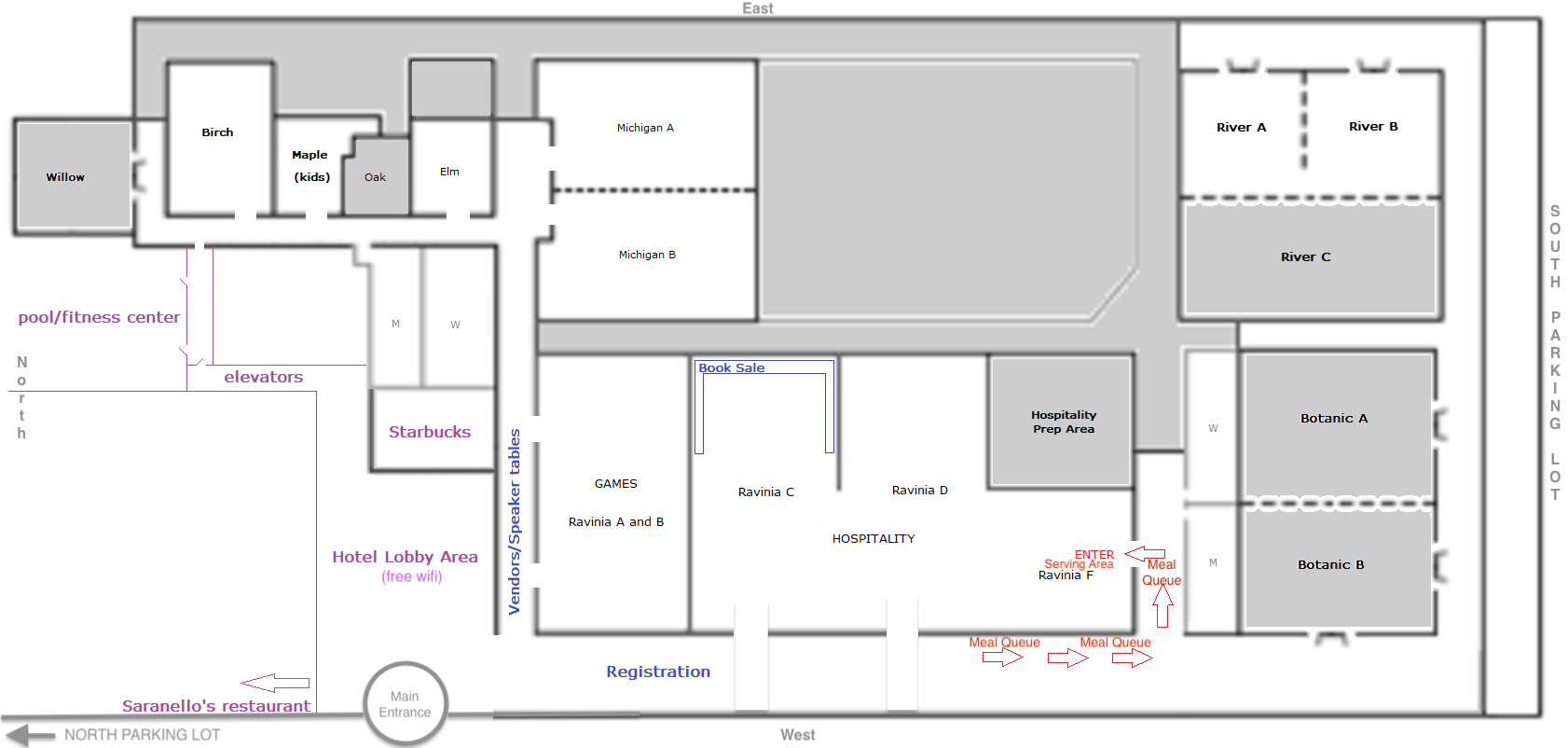 Getting Around
Registration - Located in the lower area "B" of the Ravinia Ballroom
24-hour Games Room - Located in area "B" of the Ravinia Ballroom
Hospitality - Located in areas "C", "D" & "F" of the Ravinia Ballroom
Programs - Held in the Willow, Birch, and Elm Rooms, as well as the Lake Michigan & Botanic Ballrooms
Costume Parade - Held in Lake Michigan Ballroom.
Dances & Prententious Drinking - Held in Botanic Ballroom.
Tournaments - Held in area "A" of the Ravinia Ballroom & Botanic Ballroom .
Kids - Held in Maple Room.
Parking - north (not shown on layout) and south (including handicapped) of the building. Parking west of the building is for the businesses/restaurants located in the area.